As we have always done, we work with high-quality products and state-of-the-art equipment to satisfy our customers with the services received. Also, we invite you to wait in our waiting room accompanied by unlimited coffee or tea.
Menthe Auto Spa is fresh!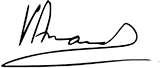 Do you have any questions or want
to make an appointment?

ABOUT US