Menthe Auto Spa is a car detailing center and mechanical garage located on Saint Jacques Street in Montreal. Inspired by the term "Mint Condition" which was initially applied to coins, is a phrase used to describe an item that is in "mint" or excellent condition, often implying that the item looks and works like new.
We offer professional services to make your car look like new.
ABOUT US DEMO 1
Beyond clean & more than just shine!
Sed do eiusmod tempor incididunt ut labore et dolore magna aliqua ipsum suspendisse ultrices gravida risus commodo viverra maecenas accumsan lacus vel facilisis.
Certified &
Awwards winner
A thorough
Cleaning Of Dash
Do you have any questions or want
to make an appointment?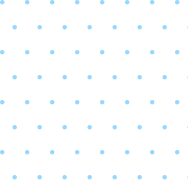 Our work process
Why Choose Us?
Mordern Workshop

Talented Workers

Awards & certified

Modern Equipment
What we have
Dry cleaning any dirt inside the car and trunk
Car wash service available, but the majority have suffered alteration in some form, by injected humour
Our car washing packages
Car cleaning & car detailing
at affordable prices
Custom plans for Keep your car looking new.
Get A Free Estimate!
Rich History of the Automatic Car Wash
Washing car dolor sit amet, consectetur adipiscing elit. Ut elit tellus, luctus nec ullamcorper mattis, pulvinar.
01
Modern
Workshop
Risus commodo viverra maecenas accumsan lacus
02
Price
Guarantee
Risus commodo viverra maecenas accumsan lacus
03
Quality
Assurance
Risus commodo viverra maecenas accumsan lacus
04
Certified
Service
Risus commodo viverra maecenas accumsan lacus
HOME